Acting Performance Studio
Film and TV Industry Professionals Wanted!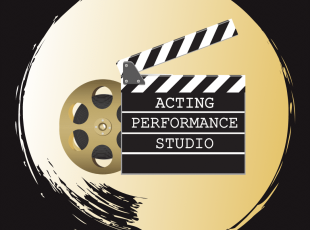 Film and TV Industry Professionals Wanted!
Casual, part-time and going position
Potential immediate start
Flexible work environment
Graduates welcome to apply
Acting Performance Studio is seeking an enthusiastic and down-to-earth screen and television acting tutors to bring their unique teaching style to work across their four locations in Melbourne. This is a wonderful opportunity for entertainment industry workers looking for a flexible working environment to suit their creative endeavours.Acting Performance Studio was established in 2001 by Naomi and Peter Derrick and is renowned for their acting classes for TV, film & theatre. APS offer acting classes for both children and adults of all levels of experience and are taught over four different locations around Melbourne.APS offer professional training programs for actors on a full-time and part-time basis, as well as offering ongoing acting training for all levels through term classes and holiday programs. Casting workshops, private tuitions and self test facilities are also offered at Acting Performance Studio.
OUR AIMS
To provide an outstanding level of actor training with courses to suit all performance levels.To support students' development with an individual approach to training.To ensure students work in a caring and professionally supportive environment.
OUR VALUES
Acting Performance Studio approach performance training with honesty, integrity and commitment to each student's individual development. It is their belief that the art of performance will make your heart soar and enrich you as a human being.Their passion for the craft and their commitment to the personal/professional development of each student are the core motivations behind what they do. Quality education, self-growth, self- confidence and the highest level of training to fully prepare students for a career in the industry is what defines APS.As an employer, APS provides staff with a supportive, collaborative learning environment and opportunities for professional development. Our reputation attracts passionate and creative staff members across all departments, with teaching and administrative staff working closely together for the purpose of creating an organised.
The successful applicant will demonstrate:
Vast knowledge and experience in the Australian entertainment industry including professional on set film and televison experience as cast or crew of a production.
Thorough knowledge of how a film set functions
The willingness to teach and inspire the upcoming generation of filmmakers.
Knowledge and ability in teaching improvisation and drama games.
A sound knowledge in setting up and operating camera equipment including lighting andmicrophones.
Developing short films, show reels & clip libraries.
Must have experience with editing footage & use in editing programs teaching weekly script and scene work
The ability to create a fun and creative environment for students to learn and thrive.
THE SUCCESSFUL APPLICANT WILL REQUIRE:
A minimum 2 years professional industry experience
Working with Children Check
Prior teaching experience ideal