Moonshine Agency
Event Coordinator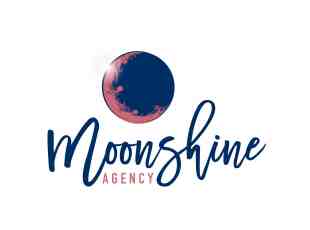 Are you the type of person who lives to make a difference and believes in film as a tool for creating lasting change? Moonshine Agency is seeking a superstar event coordinator to support a series of film screening events across the country in February and March 2022. The position is available on a contract basis starting ASAP with a short break over the Christmas/ New Year period. This is a contract position that requires strong level of commitment and dedication but offers huge opportunity for the right candidate. You'll be the perfect fit if you enjoy juggling multiple priorities, love to work with passionate people and can keep a cool head if things weave off course. Bonus points if you have experience in the film industry or managing event film screenings. A little bit a about Moonshine Agency Headquartered in Richmond, Melbourne, Moonshine Agency is an impact film production house that creates content with a purpose. Since 2010, our work has been viewed by millions across the world through broadcast television, online platforms and live event experiences. We specialise in storytelling for impact and our latest film-led projects will make a difference and inspire audiences to take action. Now we need the help of a brilliant event coordinator to ensure they are shared as widely as possible. That's where you come in… This role is for you if you:
Love collaborating with change makers
Want your work to positively impact society
Are super organised
Know how to make events run perfectly
Are inspired to learn and innovate.
Tasks may include
Ensuring smooth roll out of hosted event screenings of two forthcoming feature films across Australia
Identifying potential hosts for event screenings
Assisting your supervisor, Moonshine Agency's Communications & Outreach Manager to promote hosted event opportunities through digital marketing, printed materials and social media
Responding to inbound enquiries regarding hosted event screenings
Assisting the Communications & Outreach Manager with the development, upkeep and circulation of event marketing materials to registered hosts
Monitoring ticket sales of registered events and identifying potential audiences
Ensuring film's producers, sponsors, keynote speakers and VIPs are kept up to date on the events
Researching potential locations for hosts to run events (from cinemas to community venues)
Booking venues for hosted events on

behalf of event hosts when required
Assisting with preparation of event run sheets and working closely with hosts to ensure successful delivery of each event
Onsite event support when required – bump in, set up and bump out
Coordinating photography and videography of select events
Speaker liaison – communicating with event speakers to collect bios and images to include in event promotions
Updating project website as new events are registered with ticketing link, date, location, host and guest speaker details
Assist with collecting post event feedback via on site vox pops, emails, surveys and phone calls
Desired skills & experience
Strong command of spoken and written English
Strong phone, computer and organisational skills
Highly developed communications skills (written and verbal)
Incredibly organised with eagle eye for detail
Love dealing with people
Experience in event coordination or project management
Ability to balance multiple priorities and events efficiently and effectively
Strong problem solving skills
Comfortable working in a small, close-knit team
Ability to network, engage and build working relationships
Experience with WordPress desired but not essential
Social media experience advantageous
If this sounds like the gig you've been searching for, please apply by writing a personal, memorable cover letter telling us why we should move your application to the top of the pile. We look forward to hearing from you soon.
The role will commence in early December with a break between December 23 – January 9. Re-commencing January 10 2022. Moonshine Agency is located in Richmond, Melbourne with good access to public transport and bicycle parking on site, however there is no dedicated vehicle parking available for this position. Driving to work is not advised.
All applications without a cover letter, resume and direct contact details of referees will not be considered. Due to a high volume of applicants, only those successful in making the shortlist will be contacted.
NO AGENCIES – THANK YOU Contact: hello@moonshine.agency or call 03 9410 4345