Australian Broadcasting Corp
Child Protection Advocate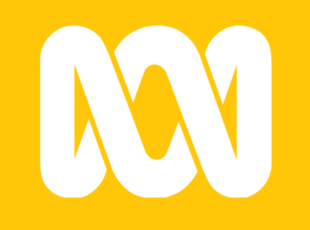 Job no: 501938
Work type: Ongoing Full Time
Location: Sydney
Categories: Production/Content
Great opportunity to join an iconic Australian brand
Ultimo, Sydney: Convenient CBD location (near Central Station)
Full-time, permanent
The ABC strives for diversity and inclusion in the workplace, and to promote a culture of opportunity. Through its services the ABC seeks to represent, connect and engage with all of the Australian community. In line with our focus on diversity, applications are strongly encouraged from Indigenous Australians, people from a range of cultural and linguistic backgrounds, people with disability and LGBTIQ+ individuals. The ABC also aims to achieve a gender-balanced workforce.
For more information on inclusive employee networks within the ABC please refer to ABC LinkedIn and Life Page
About ABC Entertainment & Specialist
The Entertainment & Specialist team brings together the ABC's drama, comedy, Indigenous, music, children's, entertainment and factual content across television, radio and digital products and services, such as iview, ABC listen and associated websites, apps and podcasts. The team includes the specialist genres of arts, science, education, religion and ethics. Entertainment & Specialist develops, produces, acquires and distributes Australian stories across ABC TV, ABC Kids, ABC ME the national networks of ABC Radio, ABC online and audio and video apps, to inform, educate and entertain all Australians.
This content reflects Australia's culture and community, generating national conversations and empowering the public to contribute to our national identity.
About the Role
The role will be to offer advice and guidance to content makers, including external ABC commissioned content to foster best practice for Working With Children, across all ABC productions and content.
The role will also involve:
Providing best practice advice from a "child-first" content perspective to empower young people working on ABC Productions building on the strengths and best practice models for working with Children.
Driving the implementation of ABC Child Protection Framework and advise and assist where required, particularly relating to a content making that collaborates with Children  across all ABC divisions.
Ensuring that ABC content makers understand ABC policies and work with the ABC Child Protection Officers to ensure compliance with those policies
Assisting in the management and response to compliance, complaints, breaches and performance of content makers alongside the Child Protection Officers.
Working closely with external producers on their WWC Safety Policy and Code of Conduct
About You
We are seeking an advocate with experience in working with content making teams in TV and/or film productions who possesses a deep understanding of the individual state government specific WWC regulations, the ABC protocols, the nuances, and particulars of working with Children on TV and audio productions to provide guidance, best practice and solutions.
You will also have
A deep understanding of production practices and would also have a deep knowledge of production insurances, risk assessments.
Strong experience in the production industry within TV or film production, including knowledge of child safe standards and practices and their application in a production setting.
Highly developed skills in managing compliance and implementing risk assessments, and associated report writing.
Sound record keeping practices to ensure accountability, transparency and confidentiality
For further details on the role and requirements, please refer to the full position description: [
501938 CHILD PROTECTION ADVOCATE.pdf]
For further information on this position please contact Megan Young, Production Executive via email young.megan@abc.net.au
We are unable to accept email applications, please ensure that you submit your application via the online portal.
We respectfully request that Recruitment Agencies do not submit applications for this position.
For more information on working at the ABC visit abc.net.au/careers
Applications Close: 11:55 pm, Friday 22nd October 2021.