Flying Bark Productions
Artist Manager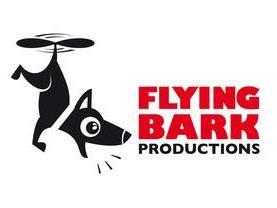 Flying Bark Productions is on the hunt for an experienced HR professional/ Artist Manager to join our team. This is a new position within the company that will allow the right person to make the role their own. Working with the HR and Recruitment team, you will be the link between management and employees and will have the opportunity to contribute towards many facets of HR and Recruitment, including the development of new systems and procedures for onboarding, talent management and crew retention. We're looking for someone who is self-driven, responsive and organised to nurture our talented staff and collaborate with all departments to support their teams.
Key Responsibilities of this role will include: 
Working with Producers and the HR and Recruitment Manager to support production resourcing of talent;
Assisting in the development and implementation of a refined onboarding procedure to ensure crew and employees are recruited and onboarded with a positive brand experience;
Establishing yourself as a key "go to" person in the company for any crew or artist at any time;
Working with key staff to creative initiatives to help promote a positive, engaging and inclusive company culture;
Identifying opportunities for employment brand awareness, such as industry events, awards, recruitment nights and working with key universities and learning institutions to develop future talent;
Managing the crew through their entire life cycle at Flying Bark;
Working with management to transition crew across productions, highlighting opportunities for career development and long term retention wherever possible;
Driving in-house training programs and organising external courses to nurture and grow the talent of key employees.