Space Between the Gaps Films
2D/3D and VFX Generalist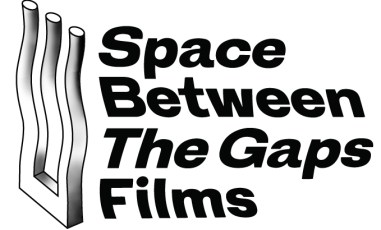 A fantastic opportunity presents for a Digital VFX Generalist to work on our current and exciting short-film project.
The role will be dedicated to delivering high-end production value for our "Hollywood Ending".
Space Between the Gaps Films (SBtGF) is an emerging and highly motivated independent film production company based in vibrant Brunswick, Melbourne
The successful artist will possess conceptual capability and technical expertise with digital moving image making (visual design, painting, 2D and 3D animation, motion graphics and VFX, modelling, lighting, rendering, compositing, colour grading).
Currently, we have identified 4 specific tasks that our project requires immediate attention. These are outlined at the end of this advert. If you can undertake any one or all of these tasks, then contact us and indicate the relevant shot number(s) in your application.
The ideal person will be able to commit a consistent level of their time to the project – it can vary week to week as you may have other projects in parallel. The duration of the role is "until the work is signed off".
The Generalist will be expected to exhibit a high level of collaboration with the core crew and work independence, strong time management and is able to deliver their work on schedule and to the task requirements.
Payment terms will be either a fixed price quote or hourly rate to be determined and negotiated dependant on experience and with the following proven skills set:
3D:
Animation
Modelling preparation for camera-ready models with topology and UVs to be shared and used by others.
SBtGF uses in order of preference:
3D studio Max
Blender
Maya, Houdini,
Cinema 4D is possible; but will need to be comfortable translating and sharing models, textures, animation, (virtual) camera, and UVs
Rendering with Arnold
Lighting, textures, and graphics:
5yrs+ Photoshop essential
Illustrator
Substance Painter or equivalent
Working with volumetric effects and particle/water/smoke simulation
Compositing:
After Effects:
Chromakey and matte extraction to a high quality
Rotoscoping
Motion tracking
Particle FX:
Trapcode suite
Integrating:
3D, FX, and live action into final FX shots;
In preparation for colour grading.
Morphing sequences (using Re.Flex equivalent)
Comfortable with developing original effects
Production/Project Management;
experience with Click up
and/or Trello
and/or Slack
Specific Tasks that can be commenced immediately:
Prep T01
Virtual Cinematography (HDR Lighting for 3D props and sets)
HDR Panoramas for Image-based lighting
We would like you to recreate a room setting based on photographic references for the purposes of creating 360-degree panoramic HDR maps that can then be used for image-based lighting in a virtual twin of the original setting.
This HDR panorama will in turn inform the final lighting for textures and 3D recreation of the setting to be rendered in
3DS Max using the Arnold renderer.
We are not attached to this work being done in 3DS Max (it could also be done in Maya), but we would expect that you be comfortable exporting all scene and material files for use in 3DS Max in a simple and transparent way.
Sh01T06: 3D Modeller and Texture artist
Virtual set modelling and texture elements.
A 3D modeller experienced in creating efficient, render-ready models for use as props and set elements for integrated VFX shots.
Working in 3DS Max is preferred, but not essential. Models should be prepared with efficient UV coordinates and good topology.
Some animation will be required for a sequence involving an opening door. No complicated rigging required in this instance.
Textures should be prepared in Arnold (ideally in 3DS Max and/or in ways that are simple and transparent for import/export between platforms).
Textures should be render-ready and match photographic references.
Sh01T07: 3D Modeller, Texture artist, and Animator
An animated 3D figure to provide ambient bounce in a 3D render.
This figure could be taken from an existing walk cycle and is intended to match a live-action reference for the purposes of creating bounce light in a live action integrated VFX shot.
The figure needs to match the live action performance for position and timing but does not need to precisely match the silhouette.
This 3D figure animation is being used to create bounced light on the surrounding surfaces, but not to be used in the final composite.
The light bounced from the figure will be delivered as a discreet lighting pass to be incorporated into the final composite.
Sh03T02
Refining final chromakey masks.
Refining chromakey masks to pixel-perfect finish.
Employment conditions
Contractor – Invoice via ABN
Fixed Rate/Hourly Rate: to be negotiated based on experience and portfolio
Able to commit at least 25 hours per week (on average)
Short to Medium Term Period
Available Thursdays (mornings) for weekly crew meetings
Work from Home and/or from SBtGF studio (on Thursdays)
Immediate Start