Griffith University
119928 - Technical Officer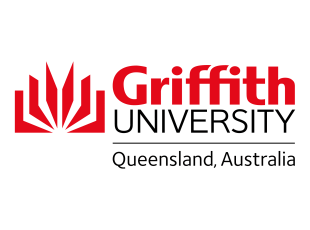 Be Remarkable
About the opportunity
We are currently looking for a technical whiz to join the Griffith Film School technical support team. The primary focus of this role is to support teaching, learning & research activities in screen production, animation, and games design. This role includes specific support for production studios, sound recording and post-production. Success in this role requires close collaboration with Griffith Film School Professional and Academic staff, the wider university community, and external providers.
This is a full-time, continuing position based at the South Bank campus, and it is expected that the successful candidate will be available to attend campus in person as a normal requirement of the role. Further, you may be required to work on either a temporary or an indefinite basis at any premises, which the University currently has or may subsequently acquire or at any premises at which it may from time to time provide services.
About youTo be successful within this role, you will need to demonstrate an aptitude for video, sound and digital production systems and workflows. You have experience either building or working within complex production environments and have a strong desire to build a career within the education sector. In addition, you will be a team player and contribute to a developing school culture.
Salary rangeBase Salary $69,109 – $77,529 per annum. Salary package including 17% employer superannuation $80,858 – $90,709 per annum.
How to applyPlease submit your application online and ensure your application includes the following:
A covering statement outlining your suitability for the role (please refer to the position description)

Current curriculum vitae, including name and contact details
Obtain the position description by clicking on the Apply button. You will be redirected to the Griffith University job search page where you will be able to access the position description.
Note: Application attachments should be saved as .doc, .docx or .pdf only. File names should be no more than 25 characters long and should include letters and numbers only.
Applicants must have unrestricted work rights.
Successful candidates may be subject to a criminal history check.
What Griffith offersWorking for one of the most influential universities in Australia and the Asia–Pacific region, you will join a University that spans five physical campuses in South East Queensland and all disciplines, while our network of more than 200,000 graduates extends around the world.
At Griffith University, we've worked hard to create a culture that will challenge you to be curious, creative and courageous. We also support the professional and personal development of all our employees and invest in the skills of our people.
Griffith University values diversity, inclusion and flexibility and we encourage Aboriginal and Torres Strait Islander, and people of all backgrounds to apply. Griffith's strategic goals are to also increase the proportion of women in senior academic and administrative roles and in Science, Technology, Engineering, Mathematics and Medicine (STEMM).
Further informationFor further information about this role, please contact Mr James Stafford, Technical Team Leader on +61 (0) 7 3735 6123.
For application queries, please contact People Services on +61 (0) 7 373 54011.
Aboriginal and Torres Strait Islander people are strongly encouraged to apply. If you wish to discuss First Peoples Employment further, please contact Joshua Long, Talent Management Partner (First Peoples) on +61 (0) 7 3735 5403 or joshua.s.long@griffith.edu.au
Closing date: Monday, 27 September 2021 at 5 pm AEST. All applications must be submitted online.
As the team experiences high volumes of applications, we appreciate your patience to allow for a timely and fair process for all.
Please note: We do not accept unsolicited CVs from Recruitment agencies / third parties and we will not be liable or responsible for any fees or costs associated with unsolicited CV's send directly to hiring managers.
v:* {behavior:url(#default#VML);} o:* {behavior:url(#default#VML);} w:* {behavior:url(#default#VML);} .shape {behavior:url(#default#VML);} Normal 0 false false false false EN-AU X-NONE X-NONE /* Style Definitions */ table.MsoNormalTable {mso-style-name:"Table Normal"; mso-tstyle-rowband-size:0; mso-tstyle-colband-size:0; mso-style-noshow:yes; mso-style-priority:99; mso-style-parent:""; mso-padding-alt:0cm 5.4pt 0cm 5.4pt; mso-para-margin-top:0cm; mso-para-margin-right:0cm; mso-para-margin-bottom:8.0pt; mso-para-margin-left:0cm; line-height:107%; mso-pagination:widow-orphan; font-size:11.0pt; font-family:"Calibri",sans-serif; mso-ascii-font-family:Calibri; mso-ascii-theme-font:minor-latin; mso-hansi-font-family:Calibri; mso-hansi-theme-font:minor-latin; mso-bidi-font-family:"Times New Roman"; mso-bidi-theme-font:minor-bidi; mso-fareast-language:EN-US;}