South Australian Film Corporation
Matched Market Development Grant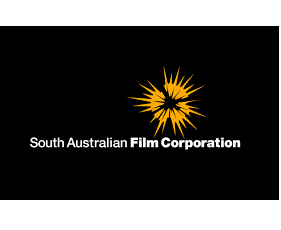 The Matched Market Program provides guaranteed matched funding to South Australian production companies with secured third-party development support from the market. It empowers South Australian producers to attract market partners for their slates and projects, with the certainty that the SAFC will match their development contribution.
What is on offer?
Production companies incorporated in, or with their headquarters in, South Australia may apply for uncapped Matched Market Development, subject to the availability of SAFC funds.
Projects must be intended for commercial release via theatrical cinema release; television broadcast or SVOD; digital and/or online platforms.
Matched Market Development Funding is considered a partial contribution to the next stage of development. Funds may be used towards development activities including (but not limited to): world building, writer's room costs, series bibles, episode outlines, draft scripts, detailed research, script editing, budgeting, scheduling, casting, location scouting, legal fees, writing of a documentary treatment, creation of a teaser, proof of concepts, prototyping for VR, producer fees, writer fees and director fees, script editors and script consultants.
PLEASE NOTE: Due to increased demand on this fund, SAFC will match marketplace contributions up to $25,000.
Key dates
Applications can be made at any time and best endeavours will be made to assess within five business days from the receipt of all required materials.
Guidelines
Please contact us if you require these guidelines in an alternative format – see contact details for this program below.
How can I apply?
Submit your application through the SAFC's online grant portal: safilm.smartygrants.com.au
Before you apply, please make sure you are familiar with the SAFC's Terms of Trade.
For more information, including eligibility requirements, evaluation criteria and application instructions, download the guidelines (linked above).
Where can I find out more?
For initial enquiries, please contact SAFC Programs Coordinator Jess Cahill on 08 8394 2029 or email programs@safilm.com.au
Accessibility Options
SAFC supports engagement from Deaf and disabled practitioners. For a confidential discussion of your access needs, please contact SAFC Program Coordinator Jess Cahill at programs@safilm.com.au or call 8 8394 2029 or via the National Relay Service.
For more information, visit South Australian Film Corporation