Actors Centre Australia
The Foundation Program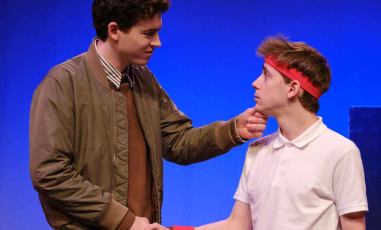 Actors Centre Australia's Foundation Program is a distinctive and high-impact educational endeavor designed for aspiring actors in Australia. Our Foundation Program isn't merely an acting course; it serves as a gateway to full-time study and a direct stepping stone into the industry.
Within the nurturing environment of the Actors Centre Australia (ACA), you'll have the privilege of being mentored by our most seasoned staff members. Immerse yourself in our thriving and dynamic community, where your growth and success as an actor are our utmost priority.
This program features two enrollment periods each year, in January and July, so you can choose the timing that suits you best. Please note that this program is a non-accredited course, focused on providing you with essential skills and knowledge to excel in the world of acting.
Prerequisites
Students with these qualities should apply:
a passion and belief in the power of performance
a commitment to modern contemporary training
a belief in a rigorous, respectful environment
a dedication to embracing professional demands
a deep curiosity and passion about your artistic calling, and
a dedication to the industry and to creating a career of which you would be proud
Applicants need:
A high level of talent and aptitude in the performing arts
A good level of fitness
A high level of English literacy
Applicants must be 18 years or older at course commencement
Australian passport, Australian residency or appropriate visa for domestic study for the duration of the course
Applications Open
Jan 1, 1970