AFTRS
SHORT COURSES: TARGETED TRAINING FOR INDUSTRY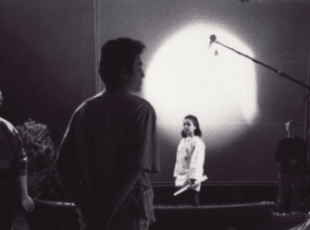 Our short courses, taught by expert practitioners, will give you relevant practical skills and knowledge to help progress your career and knowledge to help progress your career. Industry courses are for students aged 18+ and are offered as one or two-day courses, fve-day intensives and online. For more information visit the Short Courses section of the AFTRS website or contact AFTRS Industry and Short Course division.
Practical skills Hands-on learning and outcomes that you can apply straight away.
All the tech Come to our campus in Moore Park and learn with state-of-the-art tools or study with us online.
Taught by experts All our short course tutors have recent, significant, industry experience. Industry discount A 20% discount off the course price is available on Short Courses (excluding Introductory Short Courses and School Holiday Courses) and Industry Certifcates to all Australian screen and broadcast practitioners or organisations regardless of platform, formats and form including flm, TV, radio, web series, branded, and digital content.
Early Bird discount Book at least 28 days in advance to receive the Early Bird discount.
Short Courses include INTRO TO DIRECTING,INTRO TO SCREENWRITING, DEALS RIGHTS AND NEGOTIATION and more
For more information and to enroll head to the AFTRS website