Edith Cowan University ECU
Master of Screen Studies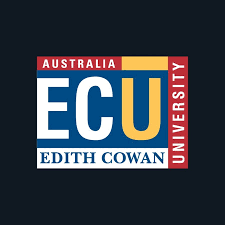 Type of institution: University/Higher Education Institution
Level: Postgraduate
CRICOS: 00279B
At the WA Screen Academy, we teach the art and craft of storytelling. We explore the global environment for screen production, the ethics, the dynamics, the opportunities and the challenges of a professional career as a screen storyteller.Students are introduced to VR and feature film production, and will have the opportunity to professionally produce short dramas and documentaries, client-based projects and a web-series.Our academy has state-of-the-art production and post-production facilities, and our strong connections with the professional screen industry allows us to engage skilled local and national industry guests and tutors. We also work closely with the Western Australian Academy of Performing Arts, including their actors, composers, costume, set design and sound students.
Structure
9 Units 180 Credit Points.
Standard entry requirements
University admission requirements apply. All applicants are required to provide a personal statement. A detailed CV should also be provided. Additionally applicants must attend an interview, and provide a showreel, and have completed a related undergraduate degree or equivalent 3 years industry experience, with equivalents considered. Alternatively applicants can provide a folio.