MASTER OF SCREEN STUDIES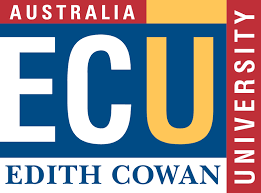 Since the beginning of human society, storytelling has been our way of sharing our knowledge and understanding of what it is to be human.
At the WA Screen Academy, we teach the art and craft of storytelling. We explore the global environment for screen production, the ethics, the dynamics, the opportunities and the challenges of a professional career as a screen storyteller.
Students are introduced to VR and feature film production, and will have the opportunity to professionally produce short dramas and documentaries, client-based projects and a web-series.
Our academy has state-of-the-art production and post-production facilities, and our strong connections with the professional screen industry allows us to engage skilled local and national industry guests and tutors.
We also work closely with the Western Australian Academy of Performing Arts, including their actors, composers, costume, set design and sound students.
As a student, you can choose producing, directing, screenwriting, cinematography, editing or sound as a specialisation. Whatever your choice, there will be a focus on developing your professional attributes and employability to help you find, create and sustain meaningful work across your career lifespan.
Prerequisites
ECU admission and English language requirements apply
Applications Open
Jul 1, 2021