Master of Screen Production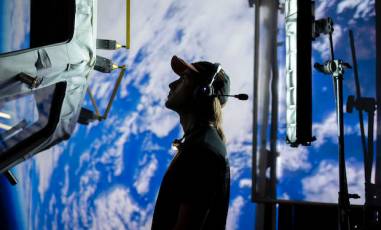 Start date: 18 July 2022 / 6 March 2023
Application deadline: 4 July 2022 / 13 February 2023
Learning type: On-campus
Study load: Full time/part time
Qualification: Masters (postgraduate)
Campus: South Bank
Undertake practical work, integrated with screenings and discussions that will place your learning in a craft and creative context.
This degree has a strong collaborative component, which will help you develop a sound understanding of how your specialist role fits into the production process. You'll make life-long connections with peers across all aspects of the screen production process and you'll draw on the networks and bonds created at Griffith Film School in your future professional practice.
Choose between the Advanced Screen Production major or the Digital Filmmaking major. Learn through a problem-based curriculum and develop research skills that will help you respond effectively to the changing nature of the industry. You may have the opportunity to experience a supervised industry placement or internship, preparing you for a creative and exciting career within the international business of screen production.
With experience in Griffith Film School's world class facilities, including high-end film production equipment; multi-camera, motion capture and sound stage studios; and state-of-the-art sound recording studios, you will be equipped to work in a wide range of film production settings.
For more information and to apply, visit the Griffith University website
Image: Griffith Film School students are pioneering new technology that is revolutionising the screen industry, collaborating with industry on the virtual production, Decommissioned. Pictured: Matt Sutton.