Flinders University
Master of Screen and Media Production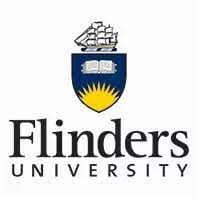 Type of institution: University/Higher Education Institution
Level: Postgraduate
CRICOS: 00114A
The Master of Screen and Media Production provides advanced theoretical knowledge and applied skills in a range of documentary production and post-production practices including research and writing skills in screen and media studies. It offers a shorter program of study for applicants who hold university qualifications in closely related areas.
Designed for
Graduates with an interest in screen and media production
Structure
72 units. Students complete seven core (compulsory) topics, a research project, at least two option topics chosen from a range of option topics available and up to two elective topics from any postgraduate study area offered by the University, provided topic prerequisites are met. These topics aim to provide students advanced skills in a range of commonly employed documentary production practices, including project research, script writing, production and post-production techniques and provides an opportunity for students to gain knowledge and skills to undertake research into documentary subjects, write scripts for documentaries, and apply technical skills in the production of documentaries.
Subjects
Screen and media production
Standard entry requirements
Applicants must normally hold a bachelor degree or equivalent qualification.Applicants who hold the Graduate Diploma in Screen and Media Production from Flinders University or equivalent qualification
Or an Honours degree or equivalent qualification in Screen and Media Production
Should apply for the Master of Screen and Media Production (1 year) (SATAC code 2CM151).