SAE Creative Media Institute
Diploma of Film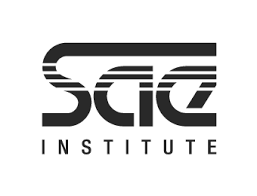 Type of institution: University/Higher Education Institution
Level: Pre-degree
CRICOS: 00312F
Guided by expert lecturers you will gain an in-depth introduction to film, from scriptwriting and film production, right through to digital post-production. You will gain so much hands-on experience operating film production equipment including cameras, lighting and sound, that you will feel like you are already working in the industry. You will also learn about digital post-production including audio mixing, tilting colour grading and the authoring processes. Working as part of a group you will work on a short collaborative production. Upon completion you will be eligible for up to 80 credit points towards either the Bachelor of Film (Production) or the Bachelor of Film (Post-production).
Standard entry requirements
Applicants for Diploma courses must satisfy one of the following minimum entry criteria:Completion of an Australian Senior Secondary Certificate of Education (SSCE) or equivalent, ORCompletion of a certificate IV level qualification issued under the Australian Qualifications Framework (AQF), ORExperience Based Entry for applicants who do not meet the requirements above.
Study pathways
SAE recognises industry experience and previous studies from accredited institutions. The amount of credit will vary according to individual circumstances and the course. Applicants are encouraged to submit credit recognition information as part of the enrolment process so that course progression can be mapped accordingly.