University of Newcastle
Bachelor of Visual Communication Design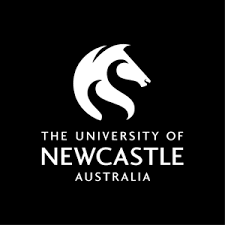 Type of institution: University/Higher Education Institution
Level: Undergraduate
CRICOS: 00109J
This visual communication design degree structure allows students to focus on the compulsory core courses but also choose a range of elective courses related to visual communication so they can tailor their degree to suit their interests. The practice of visual communication design involves using a broad range of techniques that include lens media, typography, animation, illustration and graphic design. As advances in communication technology redefine our needs, the demand for visionaries and skilled designers is likewise projected to grow and expand. Designers develop creative, innovative and persuasive strategies to communicate ideas, information and visual stimuli to a wide range of audiences. In this degree you'll learn to create visual material across a variety of visual formats and channels including: mass media: web, film and television, advertising, publishing, industry or commerce. Study a Visual Communication Design degree at UON and develop a breadth of multi-platform skills enabling you to use visual design to shape the world. The Bachelor of Visual Communication Design at UON has been developed by a team of design experts to accommodate the ever-changing needs of society and industry. The curriculum is structured around core and elective courses so that you develop a strong foundation and in-depth specialisation. Challenging projects ensure that you embrace the fundamentals of the design process from idea to execution. This includes visual hierarchy, symbolic codes of design, persuasive strategies, research, audience engagement and collaboration with industry. Examples of what you will study include: graphic design; web design; information design; human centred design; advertising; publishing; illustration; animation; transmedia; multi-media; motion graphics.
Structure
240 units: 180 units of compulsory courses and 60 units of electives. Industry experience is available to students as an elective. Client-based projects are embedded in a prescribed course in the final year.
Subjects
Animation major
Graphic Communication and Typography Major
Illustration Major
Interaction And User Experience Design Major
Standard entry requirements
Year 12
Selection based on ATAR or equivalent. Assumed Knowledge: one or more of Visual Arts, Textiles and Design, Design and Technology or Industrial Technology
Or approved TAFE studies, or another preparatory program, such as Newstep, Open Foundation or Yapug
Selection via ATAR or equivalent
Recognition
Australian Graphic Design Association; Design Institute of Australia; Illustrators Institute of Australia
Study pathways
Credit may be available to students who have completed a TAFE Diploma or Advanced Diploma. Honours is available as an additional year for meritorious students. Postgraduate coursework and research degrees are also possible.