Western Sydney University
Bachelor of Screen Media - Arts and Production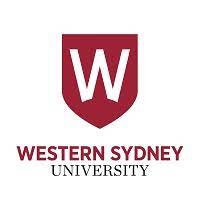 Type of institution: University/Higher Education Institution
Level: Undergraduate
CRICOS: 00917K; 02851G (WS, The College)
The Bachelor of Screen Media (Arts and Production) offers studies in a range of screen media skills and production practice fields. These include media, communications and arts as well as practical studies in media arts production, digital journalism, with study options also including sound technology and web and motion design. Teaching includes both theory and practice with reference to real world contexts highlighting future career opportunities in a convergent digital media world. Students undertake a major in Media Arts Production that covers a variety of digital platform production practices including short film, documentary, experimental, transmedia and TV.
Structure
240 credit points.
Subjects
Screen media, media arts and production, cultural and social analysis.
Standard entry requirements
Year 12 or equivalent
Study pathways
The exceptional merit pathway (EMP) will offer those students who demonstrate an aptitude and ability in Screen Media to receive a direct offer. Students will be required to present a portfolio, and take part in one or more workshops and/or submit a written assessment, in addition to participating in an interview, during one of a series of on-campus Young Creatives events.