Victoria University (VU)
Bachelor of Screen Media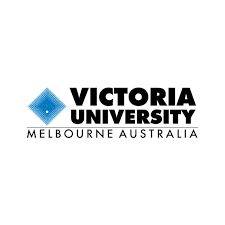 Type of institution: University/Higher Education Institution
Level: Undergraduate
CRICOS: 00124K
The Bachelor of Screen Media prepares students to be critically informed media professionals with skills in delivering innovative media content across existing and emerging media platforms. The course has a highly contemporary focus, and is designed to deliver both practical and theoretical knowledge in all aspects of Screen Media. In practically-oriented subjects, students reflect upon and develop skills in media production for the purposes of online distribution, video-on-demand, use of streaming sites such as YouTube, television, radio and intellectual property. Underpinning the practical focus is an emphasis on the theoretical knowledge and critical thinking skills that are essential for successful careers in contemporary media industries. Students explore emerging and transitioning industries with reference to multiple established traditions in theory and professional practice. Working individually and in teams, students produce creative outcomes which include cross-platform projects, podcasts, narrative film, non-fiction short films and documentaries, motion graphics and visual effects, television and radio programs. The Bachelor of Screen Media is recommended for students with interests in industries that include film, television, radio, screen culture, education, online and mobile media production. The course is designed to equip students to enter into and succeed within a range of professional roles that include producers, directors, cinematographers, production managers, sound recordists, post production supervisors & editors, distributors and cross-platform content creators.
Structure
288 credit points in total consisting of: 240 core units including 2 Capstone units and 4 units of Minor studies.
Subjects
Screen media
Digital media
Standard entry requirements
Successful completion of an Australian Senior Secondary Certificate (VCE or equivalent) including Units 3 and 4 with a minimum study score of 25 in English (EAL) or 20 in English (any)
Study pathways
VET applicants will be considered and pathways are available from a range of VET courses.