Australian Performing Arts Conservatory
Bachelor of Screen and Stage (Screen Production)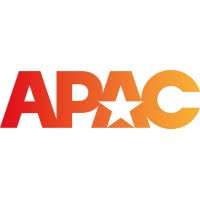 Type of institution: University/Higher Education Institution
Level: Undergraduate
CRICOS:
The Bachelor Screen and Stage (Screen Production) is an eclectic course covering every aspect of filmmaking, for feature films, corporate videos, television commercials (TVCs) and web series. Learn to create and pitch concepts, screenwriting, producing, film distribution, budgeting and marketing. Also learn practical skills in directing, cinematography, lighting, sound recording and editing. APAC is Australia's first film school to incorporate 3D filming and editing. Film students learn to direct by using actors from Bachelor of Screen and Stage (Acting). Practical production skills complement critical analysis, contextual awareness, and independent research; From the spark of an idea, through to marketing the end product-you are only limited by your imagination
Structure
Students must complete 240 credit points comprising: 70 credit points of core units and 170 credit points of major units.
Subjects
Research and Communication
Lighting
Sound Design
Script Analysis
Cinematography
Directing
Concept Development and Pitching
plus more
Standard entry requirements
You must hold an international student visaYou must be 18 years or older at the time your studies commenceYou must be able to demonstrate a level of aptitude and discernible talent though our interview and audition requirementsYou must meet our English language requirements which are an IELTS (or equivalent test) band score of at least 6.0 with no individual band score less than 5.5.