UNSW Sydney
Bachelor of Media (Screen and Sound Production)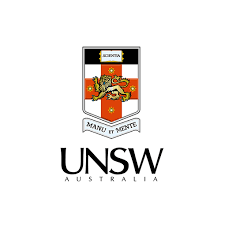 Type of institution: University/Higher Education Institution
Level: Undergraduate
CRICOS: 00098G
In this program students will develop applied skills in video and sound production, screenwriting, animation and interactive media as well as foundational knowledge in film and media history and theory. The emphasis is on the acquisition of creative and professional skills relevant to current media industry contexts, along with an understanding of the increasingly convergent role of media and film in contemporary societies.
Structure
144 units of credit, including Media studies core and electives
Film studies core and electives
Screen and sound core and electives
a minor and free electives.
Subjects
Art History and Theory
Arts and Social Sciences
Asian Studies
Australian Studies
Chinese Studies
Creative Writing
Criminology
Development Studies
Economics
English
Environmental Humanities
European Studies
Film Studies
French Studies
Geography
German Studies
History
Human Resource Management
Indigenous Studies
Indonesian Studies
International Business
International Relations
Italian Studies
Japanese Studies
Korean Studies
Linguistics
Media
Modern Greek Studies
Music
Philosophy
Politics
Politics and International Relations
Psychology
Sociology and Anthropology
Spanish and Latin American Studies
Theatre and Performance Studies
Women's and Gender Studies
Standard entry requirements
Year 12 or equivalent.
Study pathways
Applications for credit transfer will be considered after offers are made.