University of New England UNE
Bachelor of Media and Communications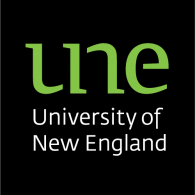 Type of institution: University/Higher Education Institution
Level: Undergraduate
CRICOS: 00003G
This program provides up-to-date knowledge of the rapidly changing field of media and communications. It includes film studies, from Australian cinema to Hollywood; television studies; news media; children's media; advertising; digital and social media; screen adaptations; creative and professional writing; and publishing and editing. It develops skills in media research, writing and digital communications, which are relevant to further studies and today's changing workplaces.
Structure
144 credit points (equivalent to 24 standard units) including one major and a choice of elective units. Students admitted through an articulation program follow a modified program of study.
Subjects
Film and television production
Media and culture
Writing and publishing
Standard entry requirements
Year 12 or equivalent
Or admission through an articulation program. Assumed knowledge: any 2 units of English
Study pathways
Exit pathways are available for eligible students.