Melbourne Polytechnic
Bachelor of Illustration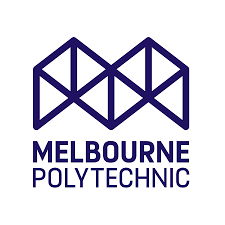 Type of institution: TAFE Institute
Level: Undergraduate
CRICOS: 00724G
Our Bachelor of Illustration will teach you essential artistic context to improve your skills. You will investigate a wide range of visual art practices and draw on history, technology, commerce, media and cultural studies as you analyse and critique the development of illustration and visual language. You'll learn about the traditional practices of publishing, advertising, promotion and editorial work alongside contemporary digital visual culture. Melbourne Polytechnic lecturers are all leading industry practitioners, with a wealth of experience to share. Attend Creative Forums, featuring leading creative industry figures sharing wisdom and networks. Melbourne Polytechnic Illustration students are well-regarded, with alumni winning awards at the Australian Student Design Awards, the Undergraduate Exhibition, the Koko Black Creative Drawing Prize and even having animated films in the Melbourne International Film Festival.
Structure
Credit points are a basic measure of student workload. All subjects are given a credit point value. Most subjects at Melbourne Polytechnic are 12 credit points. A normal full-time annual workload is 96 credit points. The academic year is divided into two main semesters
full-time students usually enrol in 48 credit points each semester, part-time students usually enrol in 24 credit points each semester or less.
Standard entry requirements
Year 12 VCE or equivalent, with a study score of at least 20 in English. Applicants with vocational education and training (VET) study. A Diploma in Visual Arts, an Advanced Diploma of Graphic Design or an Advanced Diploma of Creative Product Design enable admission into 2nd Year of the Bachelor of Illustration. Academic IELTS 6.0 with no individual band below 5.5, Pearson PTE Academic 50 overall with no individual communicative skill below 42, or Melbourne Polytechnic recognised equivalency.