Edith Cowan University ECU
Bachelor of Global Media and Communication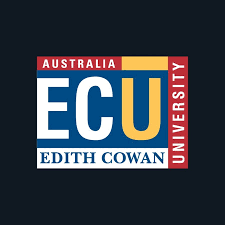 Type of institution: University/Higher Education Institution
Level: Undergraduate
CRICOS: 00279B
This International Dual Degree provides you with an opportunity to gain valuable international experience while receiving a degree from both ECU in Western Australia and the University of Portsmouth in the United Kingdom. It will equip you with the necessary skills for a career in the media and communications industry and takes advantage of the specialisations each university offers. The course prepares graduates to work in the media industries nationally and internationally. It focuses on providing a critical understanding of global media, practical industry skills, cultural contexts and professional communication, and fosters a creative and critical global mindset. The choice of units will help you navigate complexity and diversity in a rapidly changing work environment. Specialisations are available in either Media and Journalism or Screen, Media and Cultural Studies providing relevant industry skills and a comprehensive transdisciplinary understanding of media production, consumption and representation.
Structure
26 Units 420 Credit Points.
Subjects
Media and Journalism
Screen, Media and Cultural Studies
Standard entry requirements
One or more of the majors in this course has admission requirements. Refer to the major for more information.