Deakin University
Bachelor of Film, Television and Animation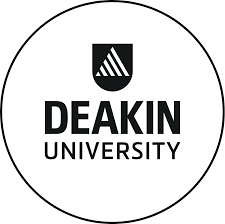 Type of institution: University/Higher Education Institution
Level: Undergraduate
CRICOS: 00113B
Take your screen practice to the next level with an honours year. Build on the practical skills and depth of knowledge developed in the first three years of your degree by undertaking an advanced research project through Deakin's Bachelor of Film, Television and Animation (Honours). Treated as an independent professional, you'll undergo an elevated study experience to emerge as a critically engaged, highly skilled screen practitioner and researcher. The honours program opens doors to a career in the screen industry or the opportunity to delve deeper into your research with a masters degree or PhD. By completing an additional year of specialised study, you'll produce a significant screen production folio and gain that edge future employers are searching for in an industry-renowned for its competitiveness.
Subjects
Contemporary Debates in the Creative Arts
Methods and Design for Creative Arts Research
Standard entry requirements
Entry will be based on performance in either a Bachelor degree or major in a related discipline with a WAM (Weighted Average Mark) of at least 65% in all level 3 and level 4 units (for Deakin awards) or final year units (for awards from other providers) OR other evidence of academic capability judged to be equivalent AND a brief research proposal.Selection is competitive, meeting these minimum requirements or their equivalents does not guarantee selection into this course. All applicants must meet the minimum English language requirements. Please refer to this course entry on the Deakin University website to read about ways of satisfying the English language proficiency requirement. For more detailed information about additional course requirements for all applicant groups, or equivalent minimum requirements for applicants with a higher education study, VET study or work and life experience refer to the Deakin University website.