Flinders University
Bachelor of Creative Industries - Film and Television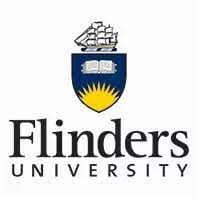 Type of institution: University/Higher Education Institution
Level: Undergraduate
CRICOS: 00114A
This degree aims to develop the creativity, strategic thinking, business capability and practical skills required for success in the creative and cultural industries sector and specifically in the design and development of screen media and promote the ability to work adaptively with new media and disruptive technologies in a fast-changing technologically driven industry environment. This degree provides experience in working collaboratively, as part of an interdisciplinary creative team. This degree prepares students for work in the exciting world of film and television; students acquire production skills, producing creative work in a range of film and television forms including short drama, documentary and music video. This course has an emphasis on developing skills in creative enterprise and interdisciplinary collaboration.
Structure
Students enjoy the flexibility to study option topics from other Creative Arts areas, including Creative Writing, Drama and Visual Effects and Entertainment Design. This course builds on Flinders' longstanding historical links with the South Australian film and television industries and the wider cultural sector. Learn from industry professionals and experience overseas study opportunities. Students are mentored by industry professionals and undertake placements with partner organisations in production and exhibition. Graduates acquire a critical understanding of how the creative industries work, and how to work within them.
Standard entry requirements
This course can be applied for using Year 12, TAFE qualifications, the Special Tertiary Admissions Test (STAT), the Flinders Foundation Studies Program and Tertiary Transfer.