Flinders University
Bachelor of Creative Arts - Screen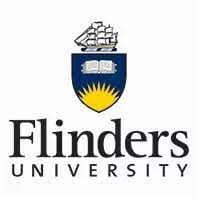 Type of institution: University/Higher Education Institution
Level: Undergraduate
CRICOS: 00114A
Get equipped with an array of skills necessary for a career in screen-based media. You will study scriptwriting, cinematography, creative collaboration, editing, sound, lighting and directing. One of the only universities that teaches you how to shoot on 16mm film; our graduates emerge ready for a rewarding career in screen with specialised skills for associated creative areas.
Structure
108 Units
Subjects
Standard entry requirements
Applicants can apply for this course using Year 12 qualifications, previous higher education study, TAFE/VET qualifications, or through adult entry (STAT/Foundation Studies/tertiary preparation course). For applicants using their SACE (Year 12) results (or equivalent), entry is subject to achieving a minimum selection rank of 60.