University of Technology Sydney (UTS)
Bachelor of Communication - Media Arts and Production / Bachelor of Laws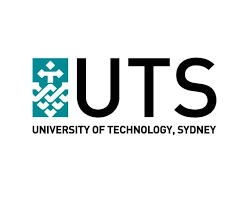 Type of institution: University/Higher Education Institution
Level: Undergraduate
CRICOS: 00099F
This course is offered jointly by UTS: Law and UTS: Communication. It aims to develop a broad range of professional skills and knowledge for either legal or media practice and provides advanced hands-on conceptual and technical skills in film, video, sound and new media. It allows students to graduate with the separate degrees of Bachelor of Communication (Media Arts and Production) and Bachelor of Laws. Students have the unique opportunity to combine studies in film, video, sound and new media with studies in law, gaining a first-hand perspective of the production process, the creation of intellectual property in media production and the functions of various crew roles including directors and producers through producing and exhibiting their own short film, video, sound production or new media programs. Career options include lawyer in the media and communication industry; a wide range of roles within the media and cultural sectors in film, media or sound production; or emerging areas including the internet.
Structure
The course comprises 240 credit points. The study components for course completion are as follows. The law component is made up of 144 credit points. The communication component is made up of 96 credit points. The course is offered on a five-year, full-time basis. Students are required to attend approximately 17 hours of seminars and lectures a week, and may be required to attend evening classes for the law component.
Subjects
Communication
Media arts and production
Law
Standard entry requirements
Applicants must have completed an Australian Year 12 qualification, Australian Qualifications Framework Diploma, or equivalent Australian or overseas qualification at the required level. The English proficiency requirement for international students or local applicants with international qualifications is: Academic IELTS: 6.5 overall with a writing score of 6.0
Or TOEFL: paper based: 550-583 overall with TWE of 4.5, internet based: 79-93 overall with a writing score of 21
Or AE5: Pass
Or PTE: 58-64
Or CAE: 176-184. Assumed knowledge includes: HSC English and computer literacy.
Recognition
This course satisfies the requirements for admission to the Supreme Court of NSW as a lawyer, provided students complete a practical legal training program, such as the Graduate Certificate in Professional Legal Practice.
Study pathways
Students can graduate with a Bachelor of Laws (Honours) if they complete subjects Research Methodology and Research Thesis within the course. The degree may be awarded with first or second class honours, which does not require an additional honours year. The rules concerning the Bachelor of Laws (Honours) can be found in undergraduate course information. Students who meet these criteria are eligible for transfer into the appropriate undergraduate honours exit course on completion of all coursework. This transfer into an honours exit course is managed by the Haymarket Student Centre and occurs just prior to graduation. The Bachelor of Communication (Honours) is offered on a one-year, full-time basis.