Bachelor of Animation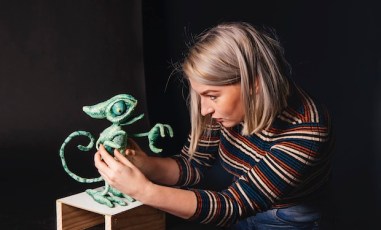 Start date: 6 March 2023
Application deadline: 13 February 2023
Learning type: On campus
Study load: Full time/part time
Qualification: Bachelor
Campus: South Bank
Prepare for professional success in the animation industry.
Using top-of-the-line hardware and premium industry-recognised software, you'll produce original animated projects from concept to delivery. You'll learn skills in concept development, storyboarding, 2D, 3D, and stop-motion character animation, editing, sound recording, visual effects, virtual production, post-production and motion capture. You'll also have the opportunity to work in traditional drawn animation, 2D, 3D, and motion-captured digital animation, 3D puppet or clay animation, and other experimental media.
Choose to specialise in Animating, Art Direction, or Technical Direction.
This degree is the ideal launching pad for you to play a significant role in the animation and visual effects industries in Australia and abroad. Griffith Film School alumnus Joe Brumm created the hit international series Bluey, and our graduates make up more than half the workforce on the show.
For more information and to apply, visit the Griffith University website
Image: Griffith Film School student, Genevieve Tree in the animation studios. Photographer: Emma Leslie.