RMIT University
Associate Degree in Screen and Media Production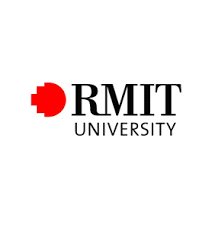 Type of institution: University/Higher Education Institution
Level: Pre-degree
CRICOS: 00122A
On productions there may be many takes to produce the right shot, but it only takes one program to give you the skills you need to build a career in screen and media content production. This course will teach you valuable screen industry skills and knowledge in the key areas of concept development, storytelling, pre-production, production and post-production for single and multi-camera productions. Throughout the program, there is a strong emphasis on industry knowledge, collaboration, team building, creative application and professionalism. We offer a broad range of classes and screenings, as well as computer lab, location and studio-based exercises and productions. With access to a range of professional equipment and facilities, you are actively encouraged to develop and produce innovative screen content to industry standard.
Structure
Year 1 – Begin building the skills you'll need as a screen and media producer. Through a highly practical study of production processes you'll apply theoretical knowledge and develop a range of technical skills to plan, develop and review your own work. You'll study the various stages of the production process including pre-production, production and post-production. You'll learn to use industry standard cameras and video editing software. Year 2 – Further develop professional knowledge and skills. You'll explore advanced editing techniques and the creative application of skills as you develop screen and media projects as part of a team.
Subjects
Screen and media production
Standard entry requirements
You must have successfully completed an Australian Year 12 (or equivalent qualification). Victorian Certificate of Education (VCE) units 3 and 4: a study score of at least 25 in English (EAL) or at least 20 in English other than EAL, or equivalent studies.
Study pathways
Graduates of the Associate Degree in Screen and Media Production may be eligible to apply for exemptions in the Bachelor of Communication (Media). The completion of the Certificate IV in Tertiary Preparation (Media) may provide guaranteed pathways into this program (certain criteria must be met).